PEMBELAJARAN DI ERA PADEMI COVID'19 DALAM PENDEKATAN KONTEKTUAL
Keywords:
Learning, Covid 19 Era, Contextual Approach
Abstract
Humans in their lives need to be fulfilled by two needs, physical needs are needed by the body so that they can utilize all the muscles in the human body and utilize the brain in their lives and spiritual needs are needs that are abstract in the form of mind and reason, fulfillment of thoughts and will be carried out through education, then by Therefore, whatever obstacles and constraints that need must be met with various methods, strategies, ways and approaches that must be carried out, if only one is fulfilled in abnormal human life, then for balance in life it is necessary to fulfill both of these needs in the same time span.
References
Hery Noer Aly dan Munzier S., Watak Pendidikan Islam (Jakarta: Friska Agung
Insani, 2003
Bertens, K. 2004. Etika. Jakarta: Gramedia Pustaka Utama
Magnis-Suseno, Frans. 1987. Etika Dasar: Masalah-masalah Pokok Filsafat
Moral. Yogyaklarta: Kanisius.
Zuchdi, Darmiyati, 2009. Pendidikan Karakter: Grand Design dan Nilai-nilai
Target. Yogyakarta: UNY Press.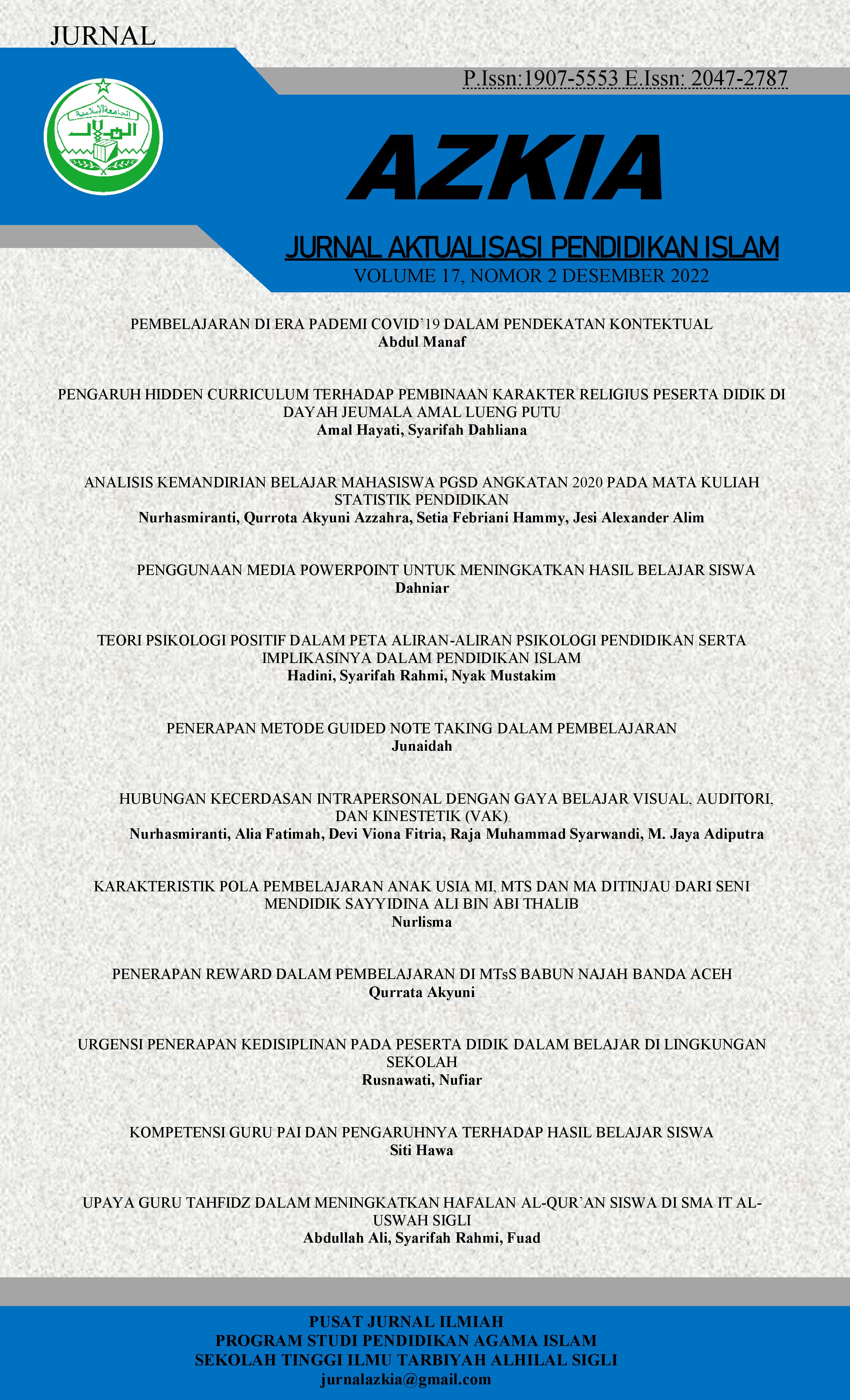 Downloads
License
Copyright (c) 2022 Abdul Manaf
This work is licensed under a Creative Commons Attribution 4.0 International License.